FULL PRODUCTION SERVICES BY DIRECTOR-DUO KYLIE JUGGERT AND MEGAN ELEANOR CLARK







Project 005
Le Labo Fragrances
Branded Content
MEMORIES OF BERGAMOT
Two families reminisce on the generations-old craft of bergamot farming in the south of Italy. In doing so, a unique relationship between man and nature is revealed; one that can be enigmatic to the everyday Soul but is as familiar to the farmers as the trees themselves.
Made in partnership with
Le Labo Fragrances
.
Featured on
Nowness
.
Crew: Creative Director: Deborah Royer, Director: Megan Eleanor Clark, Producer: Kylie Juggert, Fixer: Francesca Pacchiano, 8Feet Fixer, Editors: Kylie Juggert, Megan Eleanor Clark, Assistant Editor: Carolina Fudala, Music: Ryan Taubert, Max L.L., Hotel Neon, Color: Joseph Malina, Sound Design: Chip Sloan, VFX: Courtland Sherreitt, Steadicam Operator: Claudio Marceddu, Sound Mixer: Chiara Santella, 1st Assistant Camera, Focus Puller: Gioia Cambria, 2nd Assistant Camera, Grip: Anastasia Angelin, Drone Operators: Dario Della Mora & Emiliano Musuraca, Aeropix IT, Additional Cinematography: Daniele Bottoselle, Set Photographer: Francesca Cao, Translator: Rosanna Pacchiano, Production Assistant: Monica Pacchiano, Vincenzo Pacchiano, Gear Driver: Antonio Silvestri

Cast: Marcello Foti, Riccardo & Napoleone Foti, Ugo Sergi, Vincenzo & Diego Amodeo. Filmed on the Arri Alexa Mini with Cookie i/Anamorphic glass.

Project 004
Death Parade
Music Video
SWIMMING
A music video shaped by the outpouring of band-lead Laura Hopkins personal experience with mourning, and the resulting disassociation that can both bind and relieve one of suffering in the wake of grief.
Co-created with
Kylie LaCour
.
Crew: Directors: Megan Eleanor Clark & Kylie LaCour, Producer: Kylie Juggert, DP: Megan Eleanor Clark, Art Department: Kylie LaCour, Gaffer: Éirinn Lou Riggs, Grip: Sean Paige, AC Day 1: Matt Gromely, AC Day 2: Sean Paige, PA: Jovanni Lopez, Crafty: Suvi Mirka, Driver: David Dang, Song: Recorded by Laura Hopkins, Drums recorded by Evan Mersky AT RED LANTERN STUDIO, Mastered by Amy Dragon, Guitar/vocals/songwriting by Laura Hopkins, Keys by Éirinn Lou Riggs, Bass by Danny Metcalfe, Drums by Robert Grubaugh

Featuring: Laura Hopkins. Special Thanks To: Koerner Camera and Desert Island Studio. Filmed with the C500 Mark ii on Masterbuilt Classic Primes.

Project 003
Adaptive Adventures
Documentary
ADAPTIVE CLIMBING
"Adaptive" and subsequent educational content was created alongside
Adaptive Adventures
& Eastern Washington University's Masters Program, highlighting opportunities that exist for the disabled community to climb locally. Filmed in partnership with
Inland Film Co
.
Crew: Director / DP: Megan Eleanor Clark, Executive Producer: Kylie Juggert, Producer: Emily Crosswhite, Assistant Camera: Sam McGhee, Equipment House: Inland Film Co., COVID Safety Officer: Kacie Dietz, Editor: Kylie Juggert & Megan Eleanor Clark, Score: Musicbed

Special Thanks: Adaptive Adventures, Inland Film Co., Wild Walls, Craig DeMartino, Mitch Williams, Robin Redman, Jeremy Weaver, Nancy Kiehn, Marc Kiehn, Jim Lane, Sean Halsted, John Shields, Phil Sanders, Kacie Dietz. Filmed with the Alexa Mini LF with Canon Sumire Primes.

Project 002
Le Labo Fragrances
Branded Content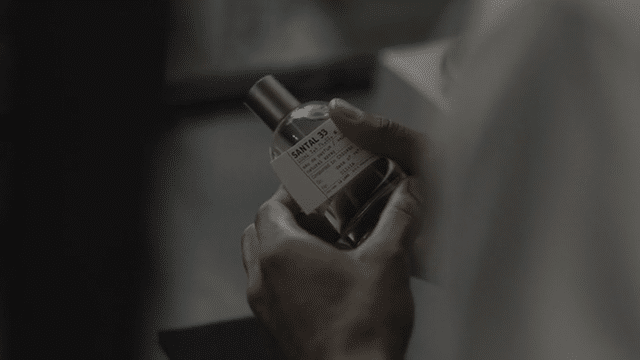 HOME REFILLS
This educational collaboration celebrated the launch of Le Labo's
Home Refills Program
in winter of 2022 — an initiative to further move the dial on slow fragrance and green practices within the brand. Home Refills was a highly curated production; centered on the aesthetic Le Labo has established within the walls of its lab. Through collaboration with local designers, stylists, and models, In Common helped to bring that same visual language to a home space.
Creative Director: Deborah Royer, Crew: Director / DP: Megan Eleanor Clark, Producer: Kylie Juggert, Art Director: Ying Jun Cheng, Associate producer: Ellen Lee, Art Department: Joy Fitzgerald, Assistant Camera: Matt Gromely, Sound Mixer: Callie Day, Gaffer: Brynden McNew, Grip: Edgar Solmeron, Production Assistant: Jovanni Lopez, Stylist: Katie Freedle, HMU: Cecilia Salinas, Editor: Megan Eleanor Clark,

Talent: Favour Ayako & Nico Spinnler, Talent Agency: The Option Agency. Filmed with the C500 Mark ii on Canon Sumire Primes.